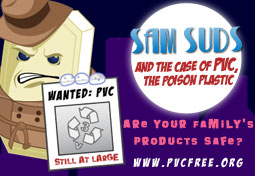 Vinyl is all around us, but no other plastic poses such direct environmental and human health risks.
All the most essential information about the hazards of vinyl have been culled from the web and placed in this one site.
Explore how vinyl directly impacts you, how governments and companies are moving to safer non-PVC alternatives, and how you can contact groups campaigning against PVC.